There is something captivating about brothers and sisters sharing a passion for music. Sharing the stage with siblings has to be a remarkable feeling. Imagine recounting the highlights of your latest show at a family gathering or with friends. Some bands that have found themselves in this unique position are:
Switchfoot
Jon Foreman, lead singer/songwriter and co-founder of the alternative rock band, Switchfoot, shares the stage with brother, Tim. The brothers started the band together in 1996 along with drummer, Chad Butler. Seeing them perform together is always a special treat. There is a real joy in the way they communicate with each other, their fellow band members and their fans. The radiate love and hope.
Children 18:3
Coming from Minnesota, Children 18:3, a Christian punk rock band, consists of  siblings Seth Hostetetter (drums), LeeMarie Hostetter (bass, vocals), David Hostetter Jr. (vocals, guitar). The lead vocals are shared by David and Lee Marie with their brother Seth on the drums. The band's name refers to the Bible verse Matthew 18:3, "and He said: "I tell you the truth, unless you change and become like little children, you will never enter the kingdom of heaven." Their music includes strong Christian themes and interesting arrangements. The band released what is said to be their final album in 2015 entitled, Come In.
Family Force 5
This Christian alternative rock band formed in Atlanta, Georgia's three of the five members of Family Force 5, Solomon (AKA: Soul Glow Activatur, who recently left the band, Joshua (AKA: Fatty), and Jacob Olds (AKA: Crouton), are sons of Jerome Olds, a Christian artist popular in the late 1980s. Prior to the formation of Family Force 5, the brothers were members of a "boy band" known as The Brothers, releasing Fact and Reality (1994) and RPM (1995). Both albums were released on Star Song Records, and produced by their father. The three brothers added Derek Mount (AKA: Chap Stique) and Nathan "Nate" Currin (AKA: Nadaddy). Before the band chose the name Family Force 5, they used the name "The Phamily" but were forced to change it later due to copyright issues with Prince's band, The Family.
http://familyforce5.com/
Love Collide
Sisters Lauren and Brooke DeLeary have a passion. It is stated on their website as ""Our mission is to awaken a movement and to ignite a wildfire passion for Jesus in the hearts of this generation and those to come."  The name they chose, Love Collide, represents the cross of Christ where God's love collided with us. The sisters' lyrics to their songs are so important to them that they have written devotions for each song to share their thoughts.
lovecollide.com/about/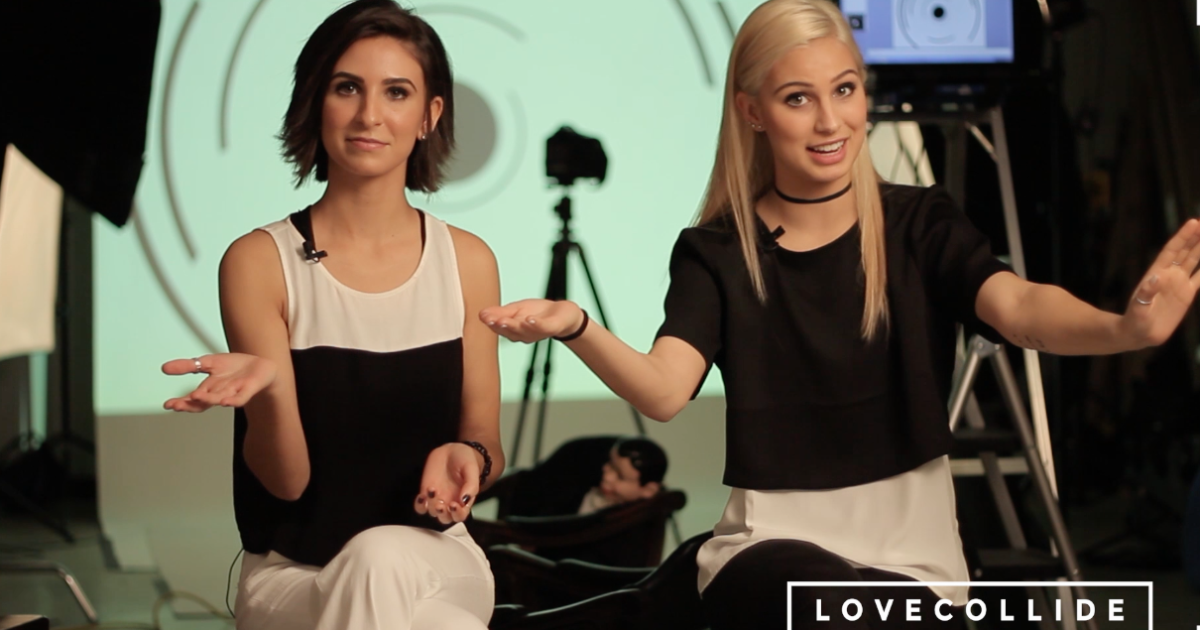 Brothers, formerly Oh Tear the Veil
A Christian hardcore band consisting of four brothers. They have recently changed the band name to "Brothers" from Oh Tear The Veil. The brothers that make up the band are Colyn, Hayden, Chase, and Kasen Perreault.  All that talent all in one family! It is amazing to see brothers working together so closely, with the purpose of their music being to share the message of Christ with people who relate to music in the hardcore genre. On their Facebook page they call themselves an "Alternative Rock Metalcore group seeking to make a difference in this world".
https://www.facebook.com/brothersbandoh/